Address:
Glynvan House
Prestatyn
Denbighshire
CH8 9SN

07733 263579 / 01745 563008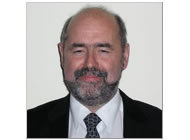 Contact Member Name: John Murphy

Hello, and thank you for showing an interest in thewillplace.com

We are the UK's leading National Will Register.

We offer specialist Will registration, storage and retrieval facilities to ensure the location of individual Wills are registered within our secure database to firstly enable Wills to be easily retrieved and secondly to provide professionals such as solicitors and will writers with the ability to search a recognised register to locate a lost or missing Will.

We have developed our service to ensure no additional pain or trauma is experienced by families during what is already a very sensitive and upsetting time.

Thank you for visiting our web site, we hope you will find the information on our unique service to be of interest.

Do you fear any of the following?

Long term care fees.
Inheritance tax liability.
Your wish not being carried out to reward a member of your family or a friend who has been good to you.
Your affairs are not left in an orderly manner.
Your funeral wishes are not carried out.
Your spouse/partner and children are not properly provided for after your death.
Your former spouse/partner may profit from your estate.
Your wishes to donate to charity are not carried out.
There are family disputes after your death.
There are no provisions made to look after your pets.
If you answered yes to any of the above statements then you must make a will. It is not something to leave to old age to rectify. In this increasingly complex world it should be a priority to make a will to assist your financial planning and to regularise your affairs. Don't be caught out, ensure that you make a will as soon as possible and give yourself security and peace of mind.

Simply complete the details required on the appropriate form and we will put you in touch with a will professional (solicitor or will writer) nearest to you. They will then discuss with you, your will requirements.


2042 Click Throughs, 17477 Page Views