Address:

Conwy
Conwy


Llandudno 01492 874774 or Conwy 01492 596596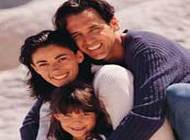 J. W. Hughes & Co was established in 1903 and is one of the largest firms in North Wales. Having just celebrated our centenary the firm is committed to developing an excellent service to our clients to repeat the success that the firm has enjoyed over the last 100 years.

J. W Hughes & Co is a partnership which offers a wide range of legal services to the North Wales area and beyond. We have Solicitors of many years experience who give legal advice of the highest standard and our aim is to provide legal services to a modern world drawing on the professional history we are proud to possess.
897 Click Throughs, 14398 Page Views